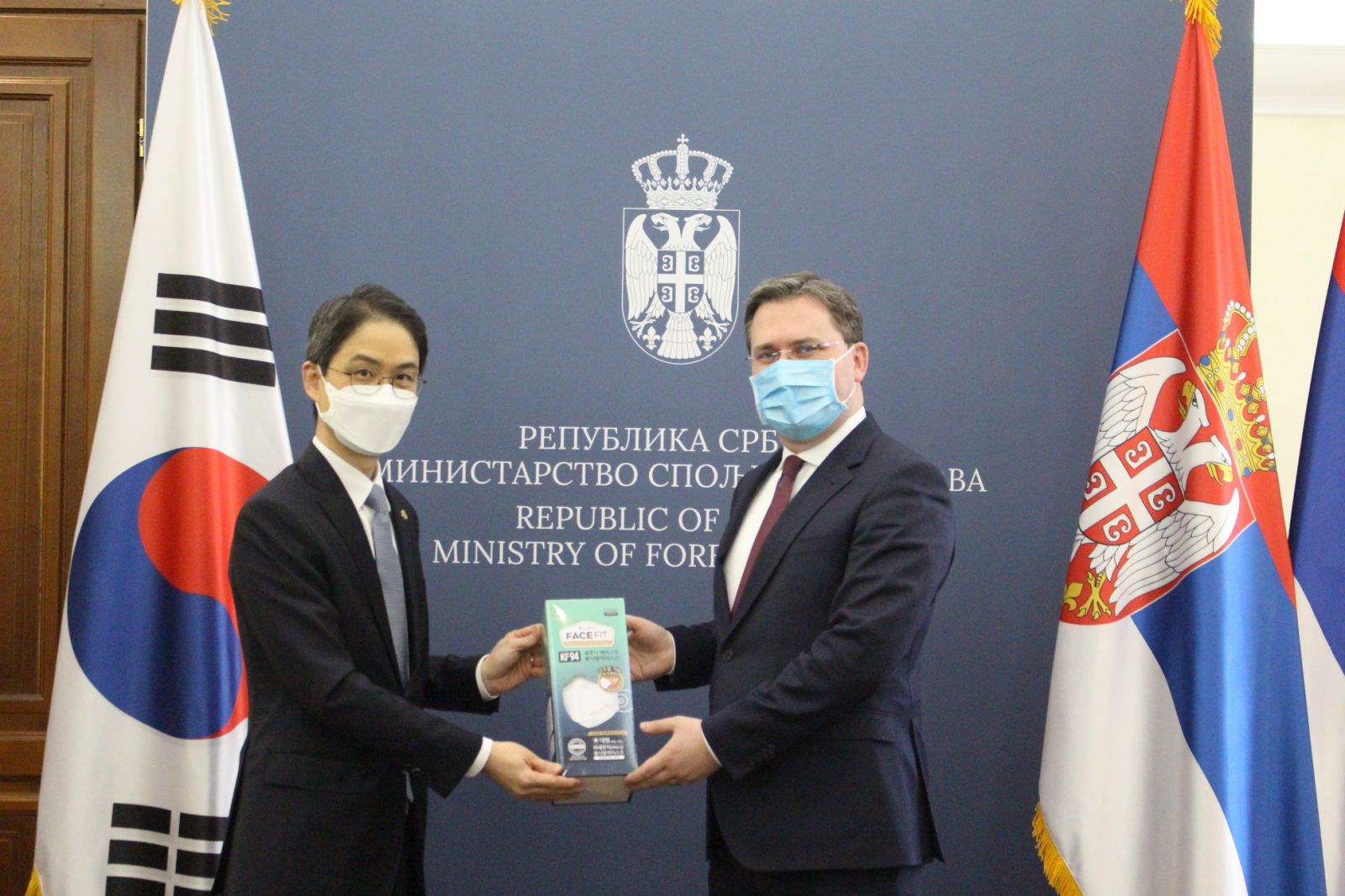 Minister of Foreign Affairs of the Republic of Serbia Nikola Selaković met today with Ambassador of the Republic of Korea to Serbia Choe Hyoung-chan.
Minister Selakovic stated with satisfaction that the relations between the two countries were good and friendly and that in the recent years they were characterized by the intensification of political dialogue at the high level, while promoting the overall and especially economic cooperation.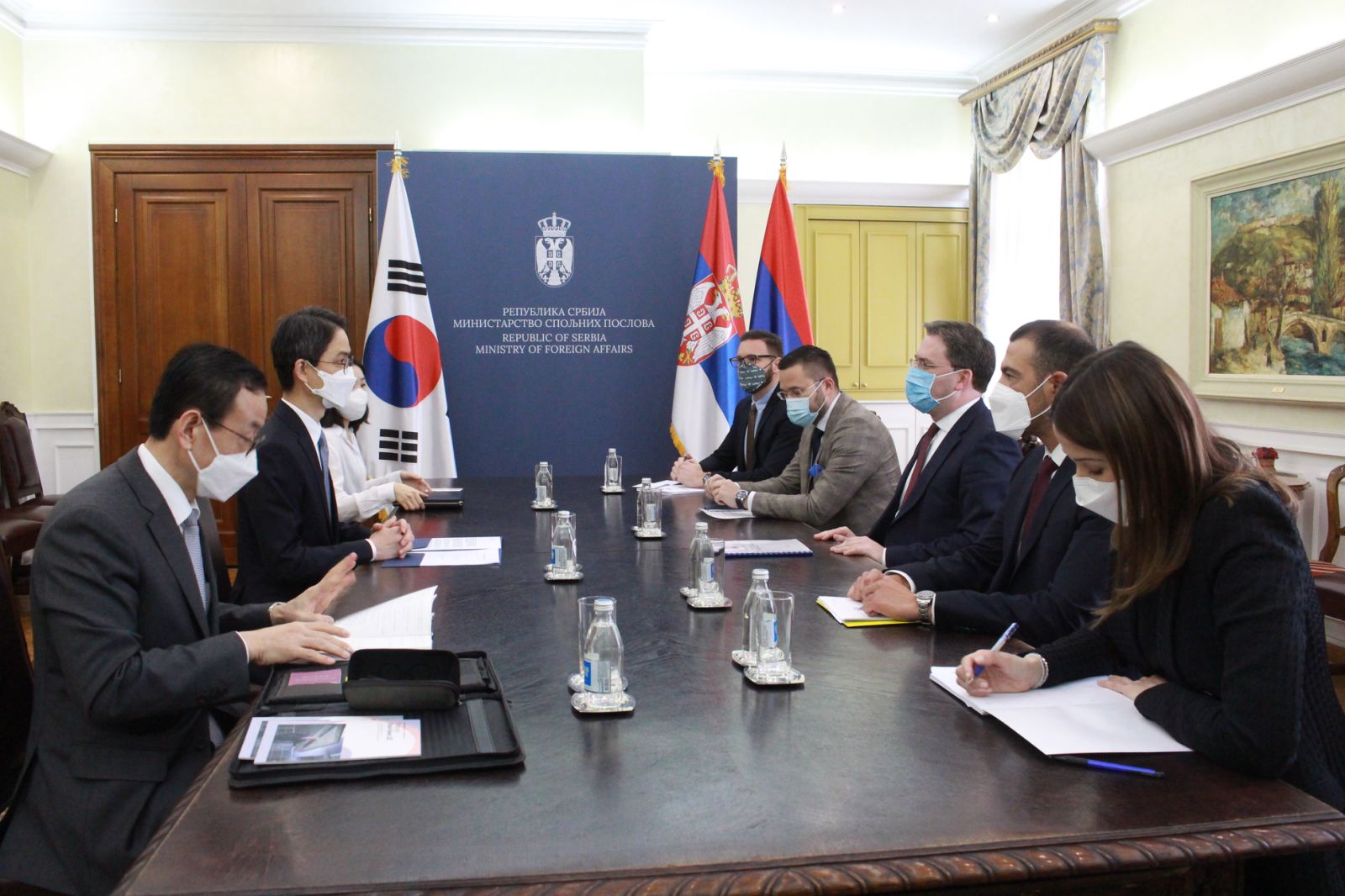 The Head of Serbian diplomacy expressed hope that conditions would soon permit that visits at the highest level be realized. The Ambassador delivered Minister Selakovic an invitation from the Minister of Foreign Affairs of the Republic of Korea, Chung Eui-yong, to visit this country by the end of the year.
Selakovic said that the cooperation between the two Ministries of Foreign Affairs was important for the strengthening of overall cooperation, and in that sense he assessed that it was very important to preserve the continuity of regular political consultations.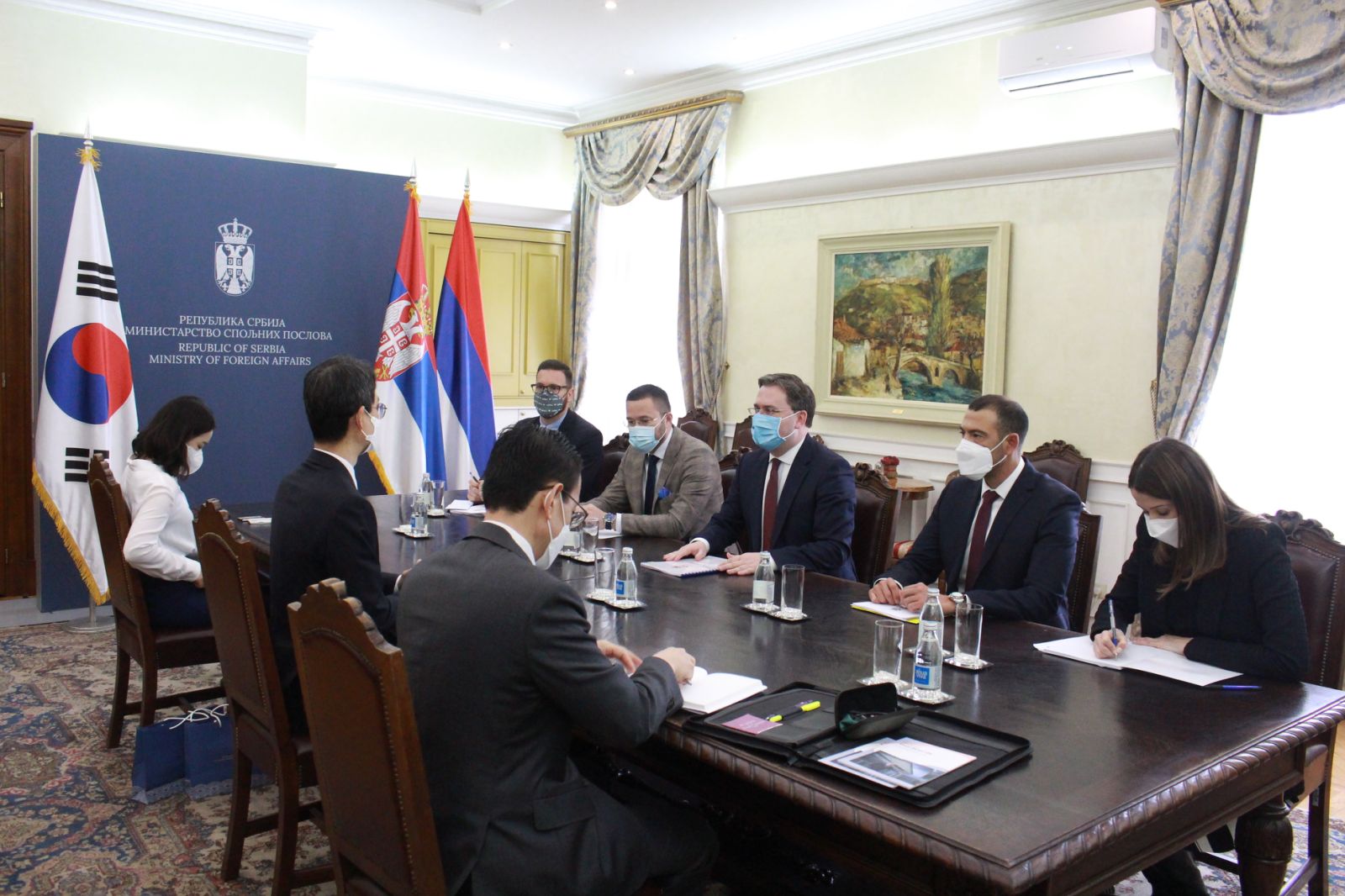 Discussing economic cooperation, Selakovic underlined that Serbia was particularly interested in its strengthening, as well as in the further arrival of Korean investors in Serbia. He emphasized that there were significant potentials for increasing the exports of food and agricultural products from Serbia to Korea.
Furthermore, they discussed the further development of cooperation in the field of information technologies, but also culture, education and tourism.
Selakovic underlined that the two countries were achieving good cooperation in international fora and expressed confidence in the continuation of such relations and mutual exchange of support in international organizations and institutions.
The Serbian Foreign Minister expressed special gratitude to the Republic of Korea for its help during the pandemic, as well as for the donation of 2,000 high-quality Korean masks, which Ambassador Choe handed over today. The Minister pointed out that every gesture of exchange of assistance in these challenging times was a symbol of friendship between our countries.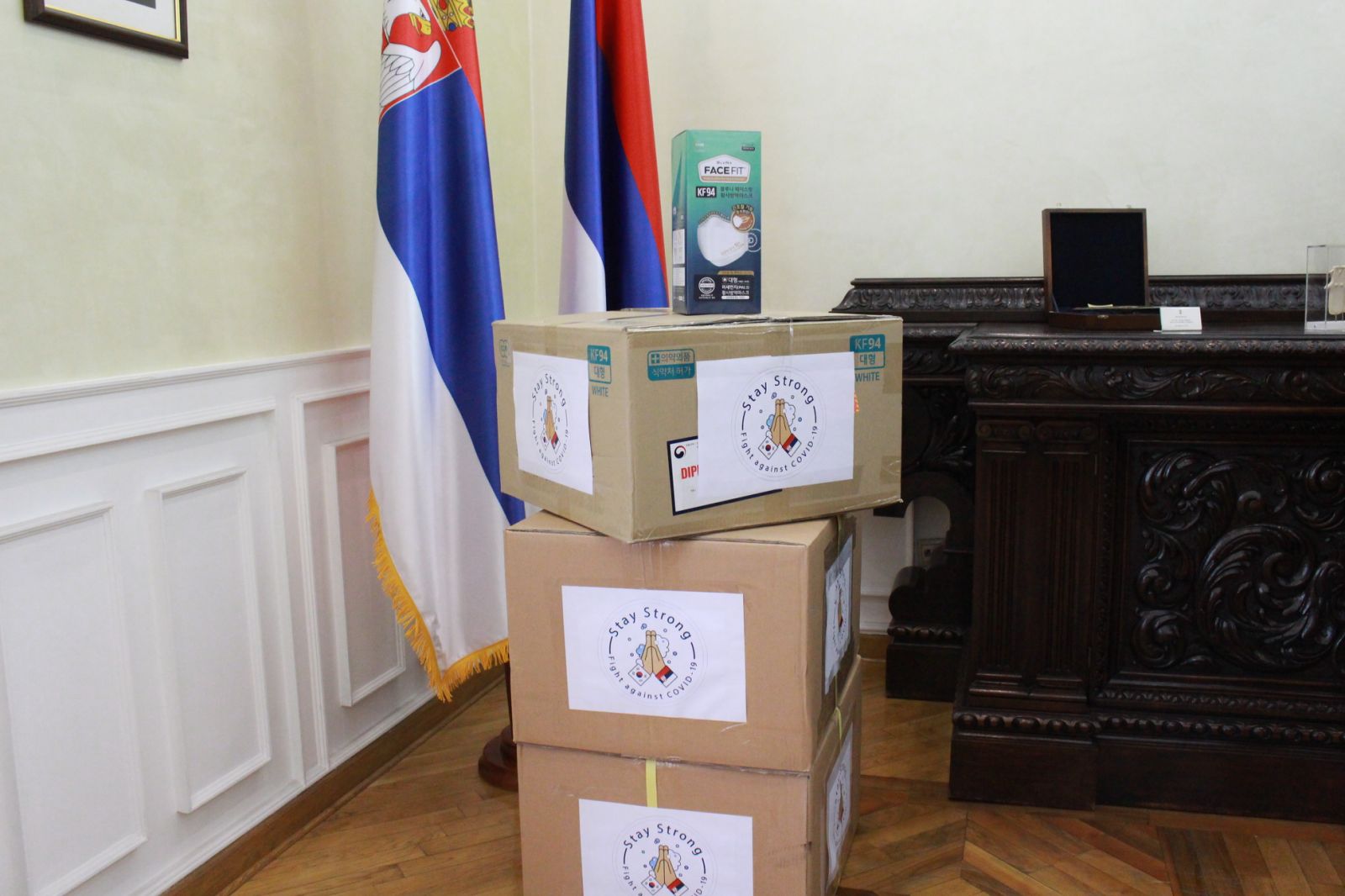 Belgrade,
12 March 2021